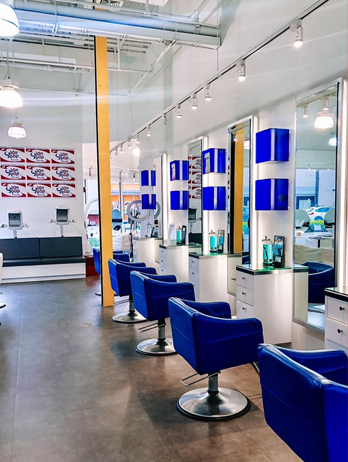 welcome to salon pop – we're so happy you're here!
booking an appointment: if you're thinking of booking your first appointment at salon pop, you have come to the right place. your experience starts by using our easy online booking, where you can book an appointment at your convenience 24 hours a day, 7 days a week.
after browsing our team page and choosing the perfect stylist for you, head over to our and choosing the perfect stylist for you, head over to our online booking page, and choose a service from our "new guest services" menu. if the service you're looking for is unavailable on our online booking page, please call the salon at (516) 626-7444 to schedule your appointment. some of our services like highlights or balayage packages need to be booked over the phone. please note that our phone hours are 9am-5pm 7 days a week.
if you need help choosing which service would be best for you, we are always happy to guide you in the right direction. please give us a call so a team member can assist you in booking the correct appointment needed to achieve your hair goals. we also highly recommend reaching out to your stylist of choice on their Instagram account (which can be found in their individual bios) to clear up any confusion on which services your dream hair requires!
book an appointment